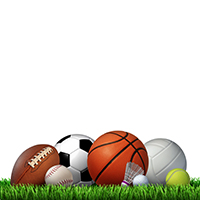 Depending on the sportsbook you use, and where you live in the world, you might notice that the odds are displayed differently.
If you're betting from a US sportsbook, they'll use American odds (or moneyline), and in the case of European countries they'll display the odds in the decimal or fractional odds formats.
Below I'll explain how fractional betting works, and how to understand what's posted.
My Recommended Online Sportsbooks for Super Bowl Prop Bets
How Fractional Betting Works
The fractional format is easy to understand. Here is an example:
New England 5/10
Denver 4/1
The first thing to know here is that the number on the left of the forward slash is the amount of money you stand to win, and the number on the right is how much you have to bet.
In the case of New England, you'll wager $100 to win $50. New England is also the team favored to win, which you can by the fact that you have to wager more money than you stand to win. That's always the case for teams favored to win.
Now, in the case of Denver, you risk $100 to win $400. Denver is also the underdog, which you can by the fact that you wager less money than you stand win.
Keep in mind that you don't have to wager $100 either. You can wager whatever amount you'd like, so long as it meets the minimum/maximum requirements set by the sportsbook. So for example, if you wanted to bet on New England, you could wager $1 to win $.50 or $20 to win $10. And in the case of Denver, you could wager $5 to win $20 or $2.50 to win $10.
Also, if you prefer decimal over fractional odds, changing fractional odds to decimal is simple. All you need to do is do the math on the fraction, and then add 1. For example:
5/10 = .5 + 1 = 1.5
4/1 = 4 + 1 = 5
Simple.
And that's all there is to fractional odds. They're simple to use, as you can see from above. Most sportsbooks will give you the option between the 3 different odds formats, however, if it's the only option, you'll at least be prepared.