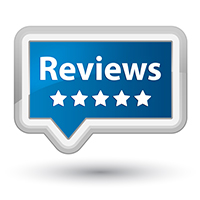 There are hundreds of sportsbooks online. Some books are worth signing up to, while others not so much. This page will go over what you should be looking for when it comes to deciding on sportsbooks to bet Super Bowl props at online.
The key is knowing which is which. Which sportsbooks are safe and offer the promotions, sports coverage and deposit methods you want to use.
To help you out what we've done is review the top sportsbooks online. We chose sportsbooks based on factors such as safety, reputation and banking methods. So you don't have to worry about that. All you need to do is read through each review to find the sportsbook with the coverage and promotions you like the most. Just click on a link below to get started.
Note: We didn't just choose sportsbooks based on their Super Bowl prop bets, but rather sportsbooks with a wide variety of options so that you can place bets all year long.
What I've written up below is the outline I used for our reviews. That way you can get a better understanding of what I look for in a sportsbook and why it's important.
Betting (on Props) for Real Money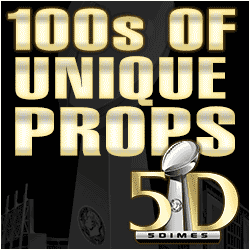 The primary focus of this section is betting for real money, and the different things that will affect real money bettors.
For example, one of the first things I look for is whether or not a sportsbook allows US bettors. Not every sportsbook will. And keep in mind that even if one does, it may not allow bettors from all 50 states. Many sportsbooks restrict bettors from the stricter states (Washington, Maryland, Kentucky, etc) from creating accounts at their site. This is something I feel is important to include in our reviews, namely for our American readers.
The software is important to me, too, although less important compared to poker or casino sites. Most sportsbooks have you place bets on their site, so Mac/Linux compatibility is usually not an issue. What I look for instead is if their sportsbook is mobile friendly. Do they have an app you can download? If not, is their website mobile friendly? For me personally I want to be able to place bets from my phone/tablet while watching the game from the couch. I don't think I'm the only one.
The last thing I look at are the banking methods. The more methods a sportsbook provides, the better, especially for Americans. This increases the chances of our readers finding a method that will work for them, as well as a method that will be accepted. In the case of withdrawals, I try to find sportsbooks with few fees and reasonable time frames for processing and shipping payments out. Who wants to pay $50+ for a withdrawal, much less wait 3 months for it to hit their account? I don't.
Sportsbook Promotions
Each sportsbook will offer a number of promotions.
The most common promotion is the deposit or welcome bonus. This promotion is aimed at new accounts making their first deposit. Sportsbooks will (usually) match your bonus up to so many dollars. For example, 5Dimes traditionally offers a 50% match up to $520. It's one of the better bonus deals out there, especially for Super Bowl bettors or first-time sports bettors.
What's important to keep in mind is that sportsbooks do free play bonuses and others do cash bonuses. The difference between the two is that free play bonuses are for betting only, and if you win only the winning will be returned to you (not the original bet). All of a cash bonus is yours.
Equally as important to pay attention to are the play through requirements. Sportsbooks have terms in place so you don't take the bonus and run. They require that you wager so many dollars before you can request a withdrawal, or else they forfeit your bonus and winnings. This is (usually) in the form of a multiple of your deposit or deposit plus bonus. Be sure to pay attention to this.
Of course, the deposit bonus is only one of the many promotions you'll come across. Other things to look for include VIP programs, cash back rewards, reload bonuses and reduced juice. 5 Dimes is known for their reduced juice offer. Instead of paying -110 to win 100, 5 Dimes promo is you paying -105 for 100. That's a great deal.
All in all, every sportsbook will have promotions. Just find the ones that will compliment what you will be betting, how often you'll be placing bets and always be sure to read the terms/conditions before accepting a promotion.
Betting Options
Last, but certainly not least, I look at the different betting options a sportsbook offers.
Since this is a prop betting themed site, the first thing I look for are plenty of prop bets that can be made across a variety of sports. I don't just look for Super Bowl prop bets, because that's only one game and only one sport. Most people want to bet on a variety of things. So I try to find that.
In addition to prop bets I look for other betting types and sports. I look for variety. The more games and betting options the better.
The last thing I look for is whether a sportsbook has a casino, poker room and/or bingo room. If you're anything like me you like to play the occasional hand of blackjack or poker every once in awhile, which can break up the monotony of watching/waiting for scores.