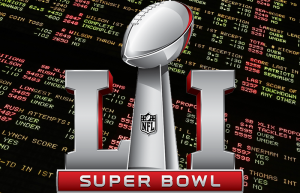 The biggest thing about the Super Bowl is not the commercials or the extravagant halftime shows – it's actually the amount of money that is bet on the game throughout the world. In fact, the prop bets have taken on a persona of their own when it comes to Super Bowl betting these last few years.
Everything and anything can be wagered on from who will be the first person to score, the length of the National Anthem, how many times the city name is mentioned by the broadcasters, and many many more propositions that allow the amateur gambler to add some excitement to the game.
It's the one time a year that the lawmakers just plainly look the other way and don't worry about those betting for a day…
Who is Jon Price?
So without further adieu we had the chance to discuss prop betting with the world's most successful sports bettor who has been featured in Forbes Magazine, Inc., Card Player Magazine, ESPN, and numerous other gambling publications for his crown at being the most successful and profitable living sports betting tout.
This individual is none other then the legend himself Jon Price of Sports Information Traders a leading sports handicapping service based out on the West Coast.
Last year, Price made over 7 figures betting on sports and has only had one losing season over the last two decades and has always been profitable when it comes to the bottom line.
What Are Some Popular Prop Bets for Super Bowl 51?
The Kickers
Who will kick the longest Field Goal in Super Bowl 51 and make it in?
This is an over/under that looks like a total in a game (the current Super Bowl Total is 58.5 points) but this total is at 47.5 yards. The New England Patriots and the Atlanta Falcons both have solid field goal kickers.
This number is just plainly too high based on past Super Bowl field goal kick attempts. Stephen Gostowski is not planning on kicking a 48-yarder in warm Houston, especially given that he has only hit 3 attempts GREATER than 47 yards all season.
With that being said, this only leaves Dan Quinn left and his star kicker Matt Bryant. He has a better chance to nail one outside of the 48-yard mark. Last time he tried though? Christmas Evening. With Matt Ryan on fire don't expect a short field goal to be kicked in this game.
Team Totals
Total Team Points in the first quarter?
Take the New England Patriots. With Tom Brady looking for his world record 5th Super Bowl ring he is going to start off the game with a bang and will undoubtedly showcase his experience and calm demeanor that comes with being a professional.
If Gronk can be healthy in this game expect to see more points on the board from the Patriots in Super Bowl 51 than the Falcons.
For more information and winning sports betting advice post the 2017 NFL season then dial into 866-441-2711 and speak with an expert analyst on how you can improve your sports betting skills.